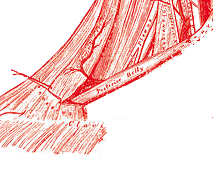 Quanto costa comprare componenti di elettronica, sensori, boards in Colombia?
Una delle mie maggiori preoccupazioni del mio viaggio in Colombia era dove acquistare sensori, boards, ecc per la realizzazione di prototipi di physical interaction computing.

Physical computing is a discipline that developed from interaction design and commonly describes the building of interactive physical systems that begins and ends with how humans express themselves physically.

Grazie agli amici di Gora ho scoperto l'esistenza in pieno centro a Medellìn, all'interno del centro commerciale "La cascada", di due negozi di elettronica davvero ben forniti.
Il primo negozio da cui vado spesso è Bigtronica che ha davvero molto materiale e se non dovessi trovare tutto quello che cerco, c'è sempre Electrónica I+D che si trova allo stesso piano.

Da quando collaboro con Gora, il makerspace di Medellìn nato da una campagna di crowdfunding su Indiegogo, ho dovuto comprare alcuni componenti e mi è sorta la curiosità di confrontare i costi in Colombia e in Europa quindi in pesos (con relativa conversione) e euro. Da notare come con il cambio convengano alcuni componenti come il sensore di pressione 9.70€ anziché 16.90 € acquistandolo su Ebay da un rivenditore inglese.